Basic Breast Milk Test Kit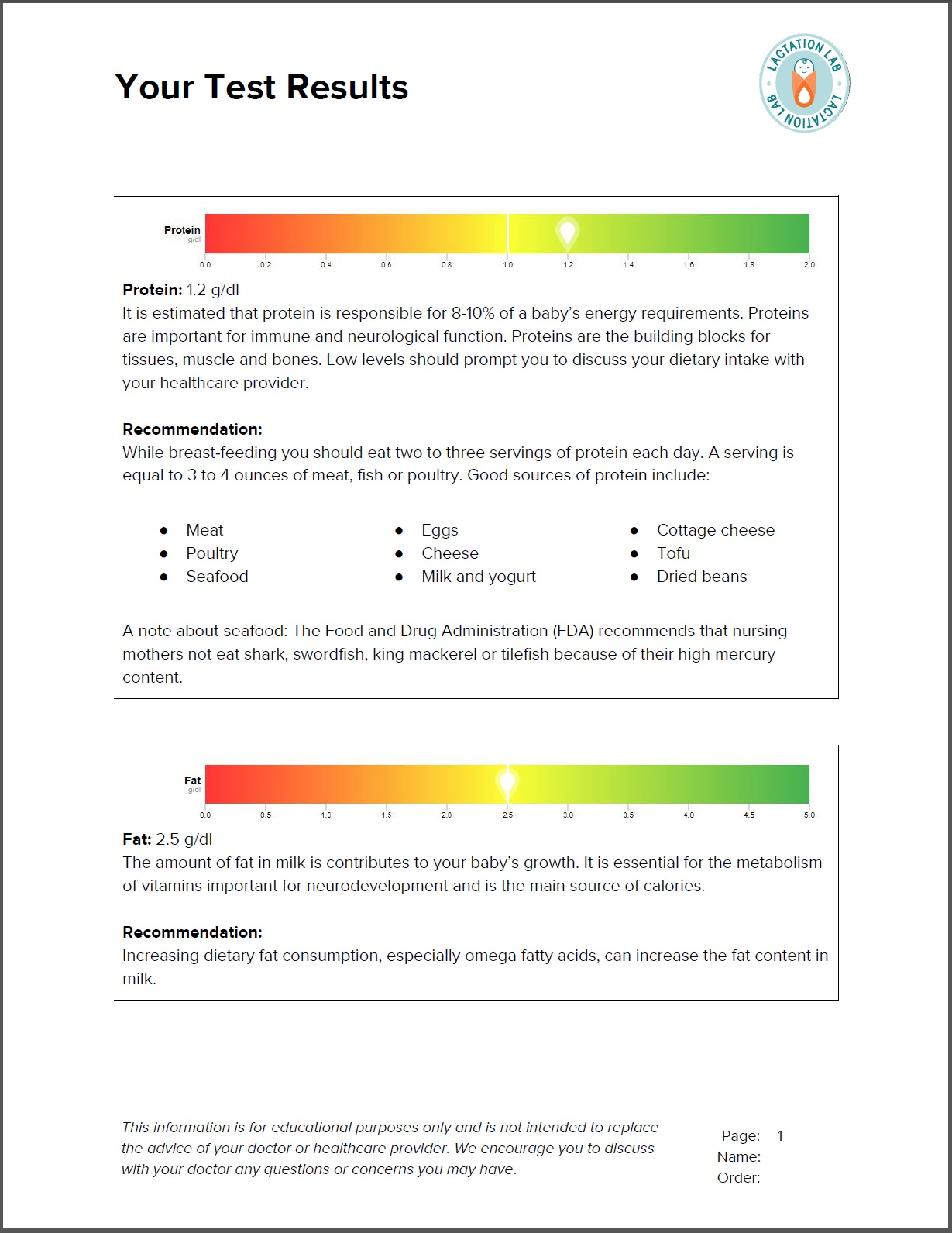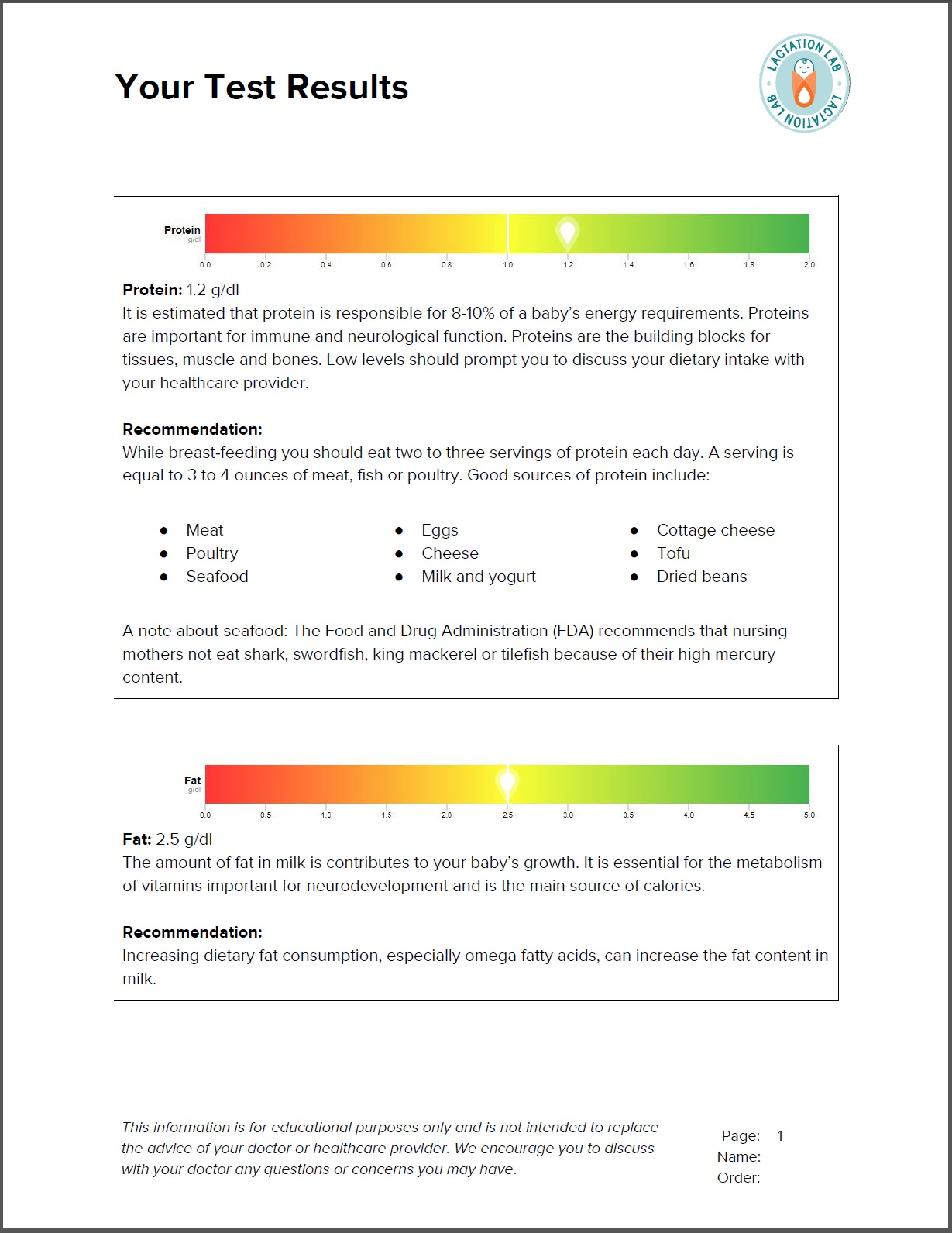 Basic Breast Milk Test Kit
The Basic Kit tests for calories, carbohydrates, protein and fat content present in your milk.
Included in your purchase are a sample collection vial and freezer gel pack, pre-paid return shipping (for USA orders only), all lab fees and your easy-to understand test results with nutritional recommendations.
For more information on which kit is best for you, scroll through the product images to view our kit comparison chart or see our FAQ. For more details on the importance of each test, please see our What We Test page.
Lactation Lab tests the levels of critical nutrients and for the presence of harmful environmental toxins in breast milk. Furthermore, Lactation Lab provides analysis of the laboratory data to help optimize nutrition. The results are not intended to diagnose any disease, to describe your current state of health, or to be used to make medical decisions, including whether or not you should take a medication, how much of a medication you should take, or determine any treatment. You should not rely on this information as medical advice. The information provided is not intended to replace a relationship with your physician and not a substitute for regular visits to your healthcare provider. We encourage you to discuss with your doctor any questions or concerns you may have. Never delay obtaining medical advice or disregard medical advice because of something you have or have not read in your Lactation Lab Report. Always seek the advice of your physician before starting, stopping or modifying any dietary supplement or before modifying or stopping any physician-prescribed treatment.